Comparison Between Women's and Men's Sunglasses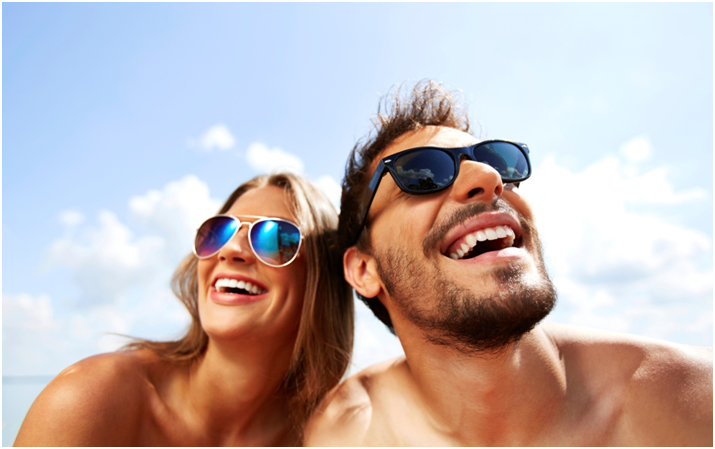 Finding the best sunglasses for your particular needs comes with numerous tricks, tips, and factors to consider. Some options are perfect for everyone, while others are part of specific gender series and models.Keep in mind that Oakley Sunglasses or other sunglasses come in all shapes, sizes and frames that will fit both genders.
Even though we live in a world where you can find numerous unisex options available on the market, you should know that different distinctions could dictate whether a woman or man should wear a particular pair of shades.
We are talking about features such as frame balance, colour, decorative elements, and small details that will help you determine which one is for whom.
1.Decorative Factors
The first and most significant difference between women and men's sunglasses is the number of small details and decorations.
Sunglasses explicitly designed for men feature small touches of decorative details compared with other options. Simultaneously, women's designs feature small embellishments and techniques that will offer a new perspective and shine.
We are talking about features such as small geometric shapes on arms are the only decorations that men's sunglasses feature.
We can differentiate numerous exceptions to this particular rule, especially because some male wearers specifically choose shades withspecific decorations.
However, small details, including swirls, stripes, and dots, are standard options for women's shades, which is something you should remember.
2.Colour
It is rare to see men with pink frames on his face, which is why this particular colour is mainly owned in the shades' female domain.
Of course, we are not saying that some colours are mainly male while others are female because they are interchangeable for both sexes.
Therefore, it is not uncommon to find bright colours such as lime green, lemon yellow, and electric blue to appear in the unisex option.
In some cases, pink frames can fit men's faces, but generally, they tend to feature glittery and striking shapes and styles such as the ones Elton John wears.
Back in the day, men wore only brown, grey, and black colours, but nowadays, manufacturers are creating a wide array of different colours available for them.
3.Size
You should know that one of the most significant distinctions between shades meant for women and men is in frame sizes.
Even though some women with large faces and men with small ones may need to use opposite gender frames, you should know that men usually require more significant sunglasses than smaller options available for female counterparts.
Most manufacturers nowadays create gender-neutral sunglasses in numerous sizes that can fit almost anyone, which is an important consideration.
You should enter here, to learn more about implementing different details to your frames.
You can find numerous advanced options that feature a sleek design similar to sci-fi movies that will fit both female and male faces.
You can also find tiny options made explicitly for reading that can fold up so that you can place them in a pocket or purse. At the same time, some travel and small glasses are better for reading than other options. Everything depends on your style and preferences.
4.Frame Material
Finally, you should know that men wore only metal frames in the past, while women used plastic ones. However, this is not a rule anymore because you can find numerous options such as Wayfarer to fit both genders.