How different is a travel loan from a personal loan?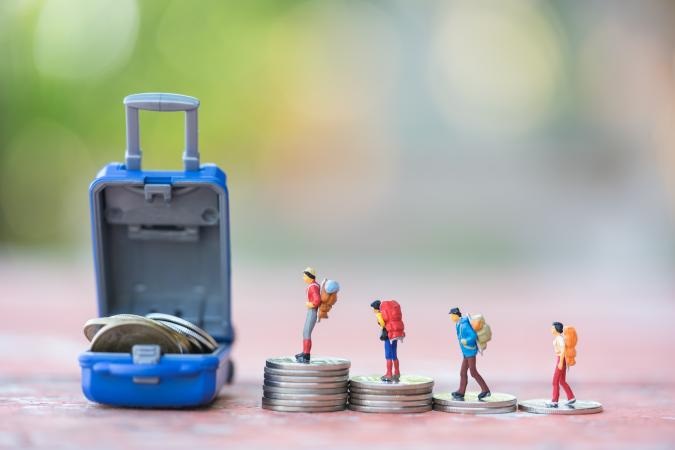 It is said that the heart deals in the currency of memories and experiences. And there is no better way to create new memories than to travel to different locations and experience various cultures. Travelling may be freeing our minds, but it costs a lot in terms of monetary expenditure. One of the best and the most efficient way to fulfil your wanderlust and pay for the bills is to get a travel loan or a personal loan for travel.
Let's take a look at what they mean:
Personal Loan
A personal loan is taken to cover the cost of any immediate expense that you might have to incur. The loans come up with nominal interest rates. There are no hassles of heavy paperwork or collaterals. They can be availed for immediate payments for a number of occasions such as marriage, education, home renovation, travel or even medical needs.
Travel Loan
A loan for travel is a subcategory of a personal loan where you avail the sum required for your travel needs. You pay Equated Monthly Instalments (EMIs) to repay the loan, as usual. The entire sum of the approved loan is provided to fulfil the expenditure of the entire trip.
Differences between travel loan and personal loan
Essentially, a travel loan or a personal loan for travel is also a part of personal loans. Therefore, it is obvious that they have some similarities for covering the expenses of an entire trip or vacation. Such loans have very basic eligibility criteria, like any other personal loan. Both of these loans have minimal paperwork, no collateral, and low interest rates. Using either of them, you can avail the sum needed for your travels, up to Rs 25,00,000, which can be paid back in tenure of 12 to 72 months. These personal loans can easily be availed via Non-Banking Financial Companies (NBFCs) such as Tata Capital. However, there are some differences between a travel loan and a personal loan.:
Income: For a travel loan to be sanctioned, a minimum income of Rs 20,000/month must be earned by the applicant, whereas, for a personal loan, an income of Rs 15,000/month would suffice.
Fees: A processing fee up to 2% of the total loan amount is charged for a travel loan whereas up to 2.5%* of the total loan amount is charged towards the processing fee of a personal loan.
Rate of interest: The interest rate starting from 10.99% is charged on a personal loan.
Travelling is an experience that soothes the mind and fills the soul. Thus, it shouldn't be hampered by the limitations of our wallet. A personal loan for travel is one of the best ways to go and see the world while ensuring you don't burn a hole in your pocket. Choose smartly, and have a stress-free journey, especially financially.