Jewelry cases you can travel with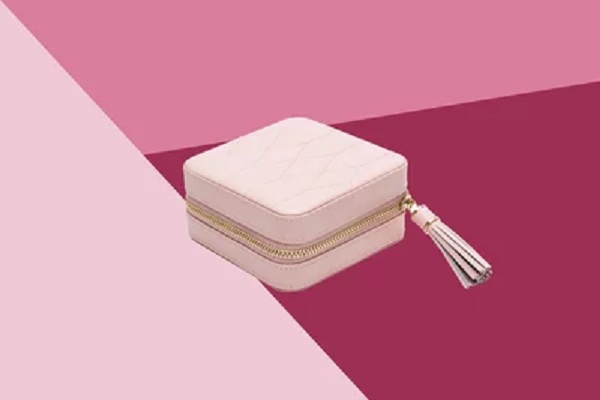 Packing light for a trip sounds easier said than done. For those who like to have a complete outfit including accessories, it may be hard to style down your outfits. Between shoes, pants, tops, dresses, coats, and accessories how can you bring everything you want without it getting damaged or lost?
You may be thinking, "more suitcases will easily fix this issue" and while that may be the solution for some, it's not always the best solution. More suitcases mean you're taking up more room in your vehicle or adding more costs to your airfare.
Not to mention, it is more responsibility for you to keep track of while on vacation. Instead, a better solution is to figure out how to apply packing hacks that save you space and time.
One easy hack is to purchase clothing separators to pack your items in. Another is to roll clothes instead of folding as rolling gives you more space and opportunity to pack more into smaller areas.
A third trick is to purchase airtight bags, stuff everything into one and then suck out the air so you use every centimeter of space available to you. If you're looking for a 5-star clothing separator option, these are great from Amazon.
Travel jewelry cases
Organizing your jewelry for your trip can mean the difference between arriving with necklace chains knotted, earring backs missing, and rings scratched. If you can't make it into a jewelry store to purchase a case before your trip, these online options are great choices.
For $105, this small, leather ring and earring case is perfect for those who want to travel without damaging their rings or earrings. With its easy to use drawstring bag, your rings will be tucked away without worry.
For something a bit cheaper, this large jewelry case is $85 and comes in a variety of leather colors to match your style tastes. Its two zipper pockets make it easy to organize your necklaces without getting them tangled and it's earring holes make it easy insert and remove your earrings when you need to.
For a cheaper option, Amazon has this $25.99 jewelry case by Lily and Drew that has multiple pouches, zipper pockets, and hanging options. Keep your jewelry organized and efficient with this travel case.