The Ultimate Guide To A Successful Office Relocation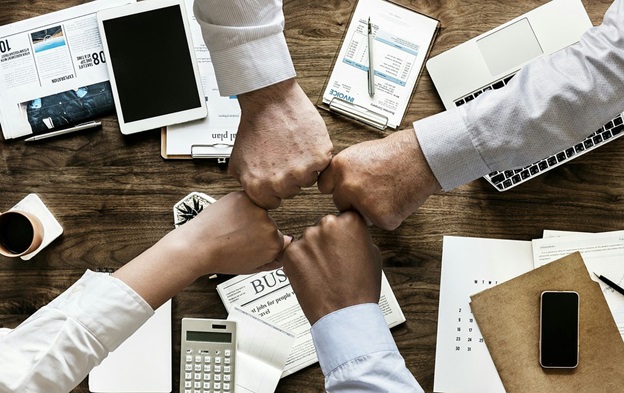 The prospect of relocating your business's headquarters to a new office location can be a daunting one. But not to worry, our friends over at Kendon Packaging have got your back! Today, they'll offer the ultimate guide to a successful office relocation, covering everything you need to know from the packing of the first box to the unpacking of the last.
Plan, plan, plan
This may seem obvious, but planning is absolutely essential to keep the relocation process running smoothly. You don't need me to tell you that there are a lot of things to consider when moving a business. So, start by planning and developing a clear and realistic schedule that runs to a logical structure to ensure you minimise disruption to your day to day business.
To enforce this 'business as usual' mentality, make sure your planning is rigorous and carefully considered. Create an inventory of everything you're transporting to your new premises and begin packing them in groups determined by importance. For example, digital equipment should be the last to be packed up and transported to prevent any major technological disruption to your business. Use a removal company and schedule their assistance for out of office hours wherever possible – the earlier you plan, the more likely you are to secure these no doubt popular time slots.
Involve the team
If restricting the relocation process to outside of working hours isn't possible, involve your employees and turn a laborious task into a team building activity.
Give each employee their own cardboard box to pack their own belongings, then encourage them to help out with the wider effort. Group your employees into small teams and allocate an area of the old office that becomes their responsibility to pack. For multi-divisional companies, try creating teams that mix people of separate divisions to increase familiarity and strengthen the bonding between employees that may otherwise not often associate.
With organisational, timekeeping and communication skills all being tested, this becomes an effective team bonding exercise that can help strengthen the overall quality of your business for employer and employee alike.
Communication is key
Let's be honest, no one likes change. This makes strong communication perhaps the most important factor in any successful workspace relocation. First of all, ensure communication is solid with your employees. After all, it's them that'll be affected most directly by the change. Dramatically changing the working landscape can cause uncertainties that can easily impact staff morale and productivity, so be sure to keep them in the loop at all times for the sake of both of you.
Secondly, don't forget about your customers! Ensure you stay fully connected with your customers and clientele throughout the relocation process, keeping them in the loop on timings and locations of your move to guarantee minimal disruption to your business.
Make the most of it!
It's not every day you move office (thank goodness!), so be sure to make the most of all the opportunities a business relocation has to offer.
If you're moving to a bigger premises, consider utilising the extra space to expand your team. If this isn't financially viable, ask your existing team for ideas on some fun office extras or equipment upgrades. From new MacBooks to a pool table, pick something that gives back to your employees after a period of busy upheaval.
Following the tips in this handy guide will help ensure your office move goes as smoothly as possible, helping your business minimise disruption and be back up and running in next to no time!