Top Selling Items At The Flea Market 2020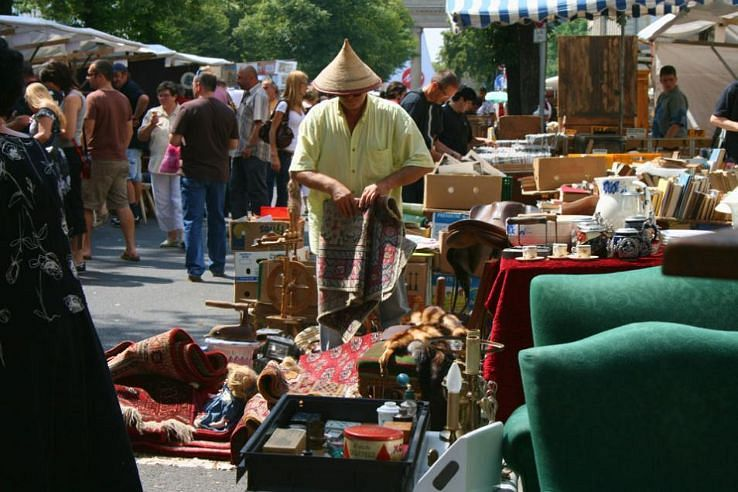 Types of Items Which Will Be Top Sellers at Flea Markets in 2020
For those looking to supplement their income, opening a flea market booth can be an excellent idea. Unlike a yard sale flea markets can be open year-round regardless of the weather. Also in contrast to yard sales, the person who owns and runs the booth does not have to be present during the hours the flea market is open.
The person who owns the flea market will often charge rent to the person who owns the booth and the flea market owner will then provide the service of handling sales when the booth owner is not present. As the new year begins in 2020, those who choose to open a booth should consider types of items that are top sellers when choosing what to offer.
Flea markets such as the Houston Flea Market provide a local area for shoppers to find unique items they cannot find in big stores or online. Booth owners can sell a variety of items to bring in profit. Clothing is one of the types of items that bring in buyers.
 Booth owners can offer used clothing items for budget-savvy shoppers as well as vintage items for collectors. In addition to clothing, jewelry is another item booth owners may want to offer their customers. Handmade and custom jewelry can be presented as well as vintage jewelry. Handmade sewn and knit items such as hats are also something booth owners may choose to offer.
Another category that booth owners at the Houston Flea Market may want to consider is dishes. Vintage bottles and vases are popular among collectors. Vintage porcelain is also an item that is popular among shoppers at flea markets.
home decor is another item that shoppers often visit flea markets to purchase. There are many types of home decor booth owners may wish to offer. A popular item is hand painted signs which are often matched to the theme of the nearest holiday season, list popular quotes or bible verses, or display sayings having to do with the home.
An advantage to these signs is some sellers choose to offer on the spot customizations. For example, a shopper may choose to have their family name added to the sign while they shop and come to pick it up at the end of the day. Another popular item is potted plants which can be used for home decor with the added benefit of producing vegetables or herbs and spices. Lamps and kerosene lanterns are also a popular home decor item which shoppers looking for home decor may purchase.
Knick knacks such as vintage books, small porcelain items, and small boxes or chests are also top sellers when it comes to home decor.
In addition to home decor, another item that those looking for items to purchase at a flea market are garden decor items. The potted plants which may be home decor can also be used outside in the garden. Metal flowers and sculptures which can be used as garden decor are a popular item. Shoppers also purchase garden ornaments and painted rocks to spruce up their lawns as well.
Another item that is a top seller is small pieces of furniture. Items can be handmade, vintage, or repurposed. Pieces of furniture that can easily be moved from the feal market booth tho the shopper's vehicle are a popular selling item.
Larger pieces of furniture may sell as well but the logistics of moving them make smaller pieces more popular. Some ideas for smaller items include end tables, small bookshelves, stools, and ottomans.