5 necessary items to pair your Finn Juhl Chair with!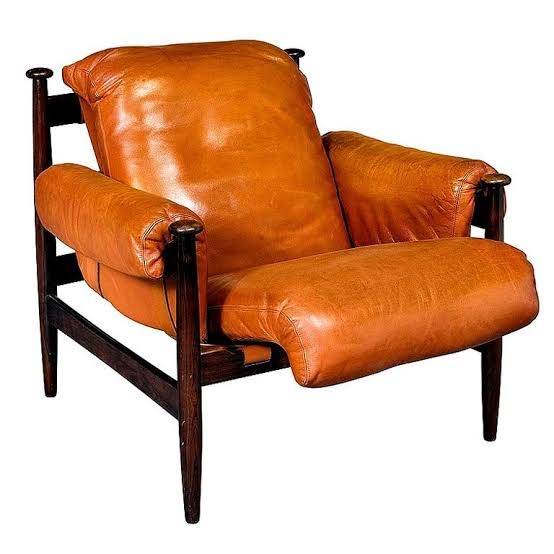 The Finn Juhl Chair was first presented to the public in 1945 and since then, it has become an icon and a benchmark by which many future arm chairs by have been measured by. To this day, this chair is considered one of the best ventures in modern furniture design. Many homeowners love featuring it in their spaces, but very few know how to really bring out the best in it. So below, we'll be looking at 5 absolute essentials you can easily pair this chair with and how. Let's take a look:
Statement sofa
At its core, the Finn Juhl Chair is an accent piece. It's stately and very charismatic, and it will always be a welcome addition in any living room. In this central space, it would go really well with the statement sofa. Do note that you have to be extremely cognizant of the layout while pairing these two furniture pieces up. Place the chair in a way that complements the sofa without obstructing it. The diagonal layout reference featured in this image is the perfect example!
With a picture window
If there's one architectural feature that will always make your Finn Juhl Chair stand out stunningly, it's a picture window. Just imagine sitting on this comfortable chair and enjoying a full winter dappled sunlight in front of your picture window! Sounds like an experience, doesn't it? Well, that's exactly how you'll feel by featuring this layout in your home. All you need is a nice empty nook and a window with a view to get this right!
Create a nook
A pair of Finn Juhl Chairs can be matched with a gorgeous end table to design a stunning alcove. There's a lot of potential for you to further decorate this space. You can use planters, tall vases, and even design a stack of books with colorful spines to add an eclectic aura to such a space!
More than one
If you want to feature more than one Finn Juhl Chairs in your interior designs, then take the example of this great living room layout. While one of the chairs has been used as an accent piece and paired with the statement sofa, the other one has been matched with the floating desk console designed on the media wall itself. It's a great way to design a versatile space!
Down with the desk
The Finn Juhl Chair is a versatile masterpiece and if you're wondering how you can make it unconventional, then try pairing it up with an elegant study desk. You'll love how it will hold its own no matter what style of a desk you pair it with. The old-school vintage charm oozes intellectuality, which makes these two furniture pieces a match made in heaven. You can set up a great layout in your home offices and study rooms by pairing this chair and desk with other related accessories and décor.
These ideas will help you design a better, well-curated environment in your homes. We hope this guide helps you create a holistic furniture experience in your spaces.