SJES or Acharya Institute: Which is the best college for BCA and MCA?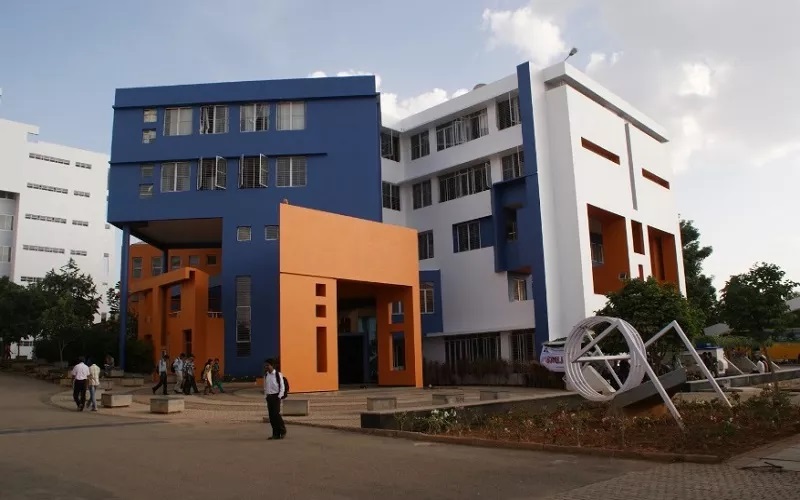 Acharya Institute: Key Highlights
AIT has plenty to give from champion faculty members to industry's top decision makers. Students who intend to join AIT will obtain something more than a course curriculum. The college provides an ideal environment for comfortable learning with the goal of nourishing dreams and promoting development efforts of students.
Educational facilities
AIT provides its students with cutting-edge educational opportunities to support their learning activities through a central library. For instance, EDUSAT services, E-Learning facilities and an online public access catalog (OPAC).It has close alliances with facilities such as the Vasundhara Industrial Automation Training Centre, the Novell Centre, the IBM Technology Center of Excellence, and the Microsoft IT Academy. All this provides students with great academic exposure.
Entrepreneur Incubation Cell
AIT Campus has a special Enterprise Incubation Cell sponsored by IBM. It is designed to create and develop students' entrepreneurial skills.
Acharya Halls of Residence
There are 5 residences for boys and 7 for girls. Students can choose any kind of arrangement as they like. These residences are equipped with requisite facilities which students may need.
International Immersion
AIT strives continually to promote educational excellence. It continues to develop university collaborations to achieve enriched pedagogy. Sharing knowledge and resources through regional partnerships allows AIT to become a more effective community educational center.
Some of AIT's main collaborations are:
Illinois Institute of Technology, Chicago, USA
Budapest metropolitan university, Hungary
University of Lorraine, Lorraine, Spain
Geneva Business School
University of Alicante, Spain
Trinity Western University, Canada
Florida International University, Florida, USA
Riga Technical University, Riga, Latvia
Excellent Faculty members:
Without effective participation from instructors in an education institution, fantastic course content and infrastructure remain futile. The institution's pillars are AIT faculty members. It maintains a 1:10 teacher-student ratio to manage a healthy information flow.
Infrastructure
Acharya Technology Institute Reviews will also shed light on college infrastructure. It has all to create a friendly and pleasant atmosphere. 24* 7 Wi-Fi, large auditorium, board rooms, lecture halls, multipurpose stadium, national technical information system (NTMIS), Axis Bank ATM, a university clinic, a beautiful campus architecture and many more–everything has been maintained.
SJES Institute Key Highlights
Founded in 1979 by Sri, SJES College of Management Studies is a diverse educational entity located in the center of the city of Bangalore. It aims to provide all students with high-quality training. The Institute is one of Bangalore's prominent schools. Recognitions, affiliations and approvals:
Government of Karnataka
Bangalore University
All India Council for Technical Education [AICTE]
Knowledge Partner:
Programs Offered:
UG Programs [University of Bangalore& Govt. of Karnataka]:
BHM with Culinary Arts
C.A with Cloud Computing and Cyber Security [Certified by Microsoft]
Com with Logistics and Supply Chain Management [Certified by TUV Rhineland, Germany]
B.A with Aviation Management
UG MBA Programs [Bangalore University & Govt. of Karnataka]:
MBA
MBA with Logistics & Supply Chain Management [Certified by TUV Rhineland, Germany]
MBA with Aviation Management (Approved by Tata Institute of Social Science)
Integrated value added programs for industry:
Logistics and Supply Chain Management [Certified by TUV Rhineland, Germany]
Aviation Management [Approved by Tata Institute of Social Science]
Culinary Arts
Cloud Computing and Cyber Security [Certified by Microsoft]
Other facilities: Fitness center, Indoor Game studio, Play field, Wi-Fi Campus, Industrial Tours, Cafeteria
Final Verdict: SJES vs. Acharya Institute
Most notably, you want a career in the world of computer applications. We talk of BCA and MCA, which means that you intend to spend five years of your life in this area. Archaya Institute offers the best stakes.
It has been certified by the NBA (National Accreditation Board) and is a Member of the VTU (Technology University Visvesvaraya). In areas such as studies, joint seminars, conferences, global internship programs, semester programs in foreign markets and many more the college gains domestic and international ties and cooperation with sundry industry and educational institutions.
 Acharya Institute encourages robust research and innovation in Teaching. This College is best suited to students who are interested in academic research and who want to change the technical education system constructively.
The institution focuses on creating a favorable environment that promotes their students ' holistic growth. Management and faculty members promote the regular and active participation of students through art & culture, sports, clubs and committees in curriculum and co-curricular activities. Students have an appropriate level of exposure to do their best.
The Acharya Technology Institute Bangalore has remained the focal point for the educational ecosystem ever since it was established. The institute has shown itself to be a joy for the Bangalore community through a variety of technological courses.
Academic bodies such as NBA, NIRF and AICTE ranks Acharya Institute of Technology among top BCA Schools. Several judges and critics have examined the contents of their courses, teaching methods and facilities. AIT pleased everyone every time.
Check out the list of Top BCA Colleges in India at https://www.shiksha.com/it-software/ranking/top-bca-colleges-in-india/96-2-0-0-0