Top 5 Reasons choosing LVT Flooring Makes Sense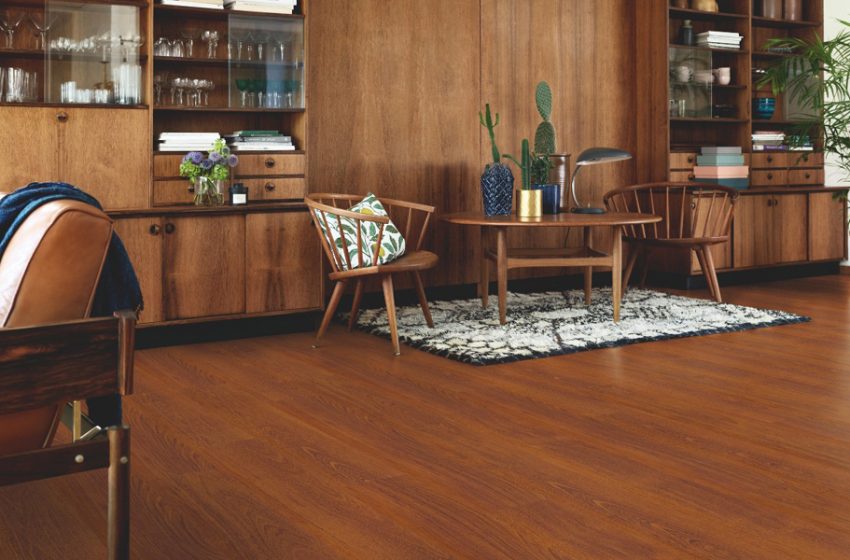 Choosing LVT flooring could be the best way to give your interior the look you've been wanting. However, luxury vinyl tiles come in a lot of types, so it is essential to know which type would work best in your home. In this blog, we've gathered some reasons why we believe you should consider LVT flooring for your home. So, continue reading.
LVT Flooring —A Cost-Effective Flooring Solution
When choosing any flooring, it is essential to know your budget first. You may like beautifully crafted stone or natural wood flooring, but you may not be able to afford them. Well, LVT flooring allows you to have high-quality flooringat reasonable price tags.
LVT Flooring Is Durable & Long-lasting
Looking for a flooring solution that will last the test of time? Then why not consider LVT flooring? It is undoubtedly ideal for your home, and for many good reasons. Whether you have children, pets, or a busy home, LVT floors offer you incredible durability. Moreover, these floors also do not require as much cleaning and maintenance.
Versatile & Convenient
LVT floors are well-suited to every room in your house, including the living room, kitchen, dining room, etc. With these floors, you can give any room a brand new look with regular simple cleaning. LVT floors can withstand heavier foot traffic and daily wear and tear just because of their durability. These floors can last for more than 25 to 30 years with proper care and maintenance. Would you like to know what's best about LVT flooring? It is when a panel gets damaged, it can be easily removed. This means you don't have to pull up the entire floor. Isn't it great and convenient?
You Can Install LVT Floors Yourself
The most expensive part of having a new floor is you have to pay the professionals to come to your home and install it. But what if you find an easy-to-install flooring solution that you can install yourself? LVT flooring is just like that. You can easily stick the vinyl tiles down without the help of a professional. This is one of the main reasons why many homeowners choose LVT floors for their homes.
A Low-Maintenance & Easy-to-clean Flooring Solution
When you decide to buy new flooring for your home, you must think about its cleaning and maintenance. We all want floors that are extremely easy to clean. We promise you that LVT flooring is one of the best flooring solutions that are low maintenance. All you need to do is to maintain these floors using a damp mop and a hoover. Simple as that!
No doubt, LVT flooring is the best alternative to traditional hardwood floors. It is waterproof, durable, and easy to clean. We've compiled the main reasons to help you make the right decision. So, if you are thinking of installing new flooring in your home, LVT floors are the way you should opt for!