What are the benefits of a contract lift?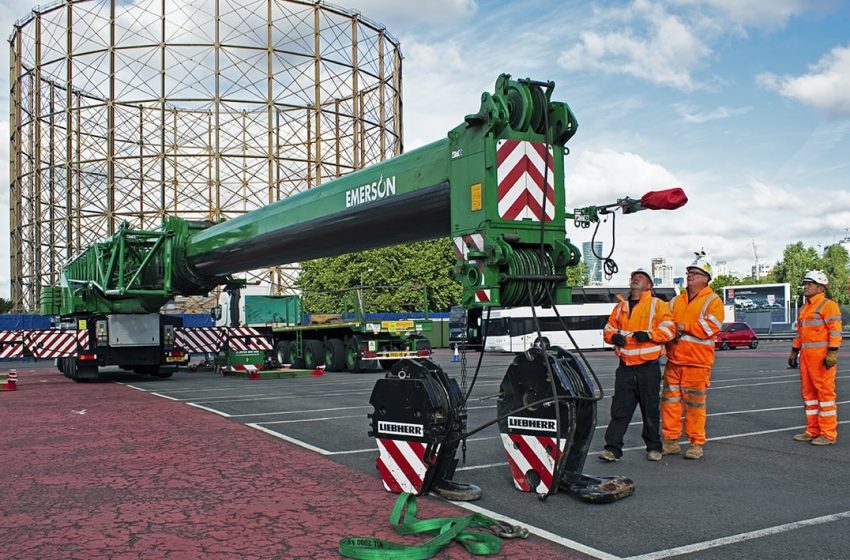 Whether your project is big or small, if you're new to hiring a crane, it can be daunting – making a contract lift an excellent choice.
A contract lift is an alternative agreement to CPA (Construction Plant Association) crane hire – where most of the responsibility lies with you. With contract lifting the crane provider takes full accountability for the crane, lift, personnel and site.
3 ways you can benefit from a contract lift:
Safety
When it comes to lifting loads at speed and height, safety is paramount. Cranes are heavy duty machines, requiring experience and skill to operate. By opting for a contract lift, you can relax in the knowledge that your lifts are being carried out correctly by an experienced operator who will maximise safety and efficiency.
Quality
Working with a professional crane hire provider, such as Bryn Thomas Cranes, ensures that all work is completed to the highest standard. It also means lifts are carried out by experienced appointed personnel and that BS7121 and LOLER regulations are met.
With a contract lift, the crane hire company not only provides a suitable crane for the job and a qualified operator, they take care of everything else in between too. They plan and oversee the entire lifting operation, making sure supervisors, drivers, signallers and traffic management clerks are properly briefed on the task – guaranteeing a complete, quality service.
Hassle-free
Contract lifts make the process of hiring a crane easy and hassle free. The crane provider checks that all the appropriate documentation is supplied and completed as per requirements, giving you one less thing to worry about. They should also carry out a risk assessment to ensure the safety for all those involved in the lift and supply a method statement for supervisors.   
Insurance is provided for all contract lifts – covering loss and damage to the site and goods being lifted, as well as injury on-site.
So, if you're looking for a straightforward way to reap the benefits of crane hire, contract lifting could be the choice for you. If you'd like to know more about contract lifting, why not get in touch with the Bryn Thomas team? Always on hand to help, they will happily answer your questions. Alternatively, if you'd like to request a contract lift, call 01352 733 984 and they'll tailor their services to suit your requirements, guaranteeing a great price.