Which jobs can you do remotely while seeing the world?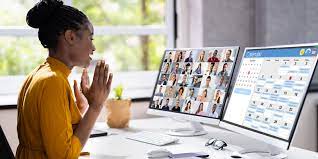 One phrase that has become much more widely used in the last few years is "digital nomad", and if you haven't personally encountered it yourself, it is worth knowing a little more about the concept. The life of a digital nomad is as follows: You do a job that can be done remotely, and because remote can mean anywhere with an internet connection, you don't just work from outside the office. You work from outside the country. When explained in that way, it sounds incredibly attractive to many people, but of course it is more complex than that. People have to prepare a lot in order to do this, which they do with the help of sites such as Digital Nomad World. They also need to make sure that they have a job to take with them.
There are good and bad jobs for people who want to be a digital nomad, and these jobs can be entry-level or worked up to over a period of time. But if you want to see the world as soon as possible, the first thing you need to do is figure out whether you can do it in your current job, or whether you should be checking out a list of jobs you can do from anywhere in the world. The following are a few excellent examples of work that you can do as you hop from place to place.
Content creator
This is probably the most common job among digital nomads, whether the content in question is written, video or audio. It's easier to find writing work though, with countless SEO companies on the lookout for skilled writers who can stick to a deadline and write about a range of subjects. If you're already a content writer, the chances are that there is already at least one digital nomad working within the same company you write for. As long as you're filing on time, it doesn't matter whether you're doing it from Chelsea Village or Chiang Mai – and because you can choose where you work from, you can make a salary go further than most.
Virtual Assistant
If you have exceptional organizational skills – and you'll need to, to keep yourself moving around the world while holding down a job – then the work of a virtual assistant should be right up your street. It will basically involve much the same workload as a PA. You will be managing diaries, writing up letters and emails, and booking travel and accommodation for either a business manager or the company in general, but you can literally do it all from your laptop while sitting in a cafe somewhere nice and sunny.
Teaching English
This is a job you can do both online and offline, and the advantage is that you can be your own boss while you do it. If you're working somewhere relatively urban, you may find that there are plenty of locals who need to improve their English for business reasons. You can deliver tailored in-person classes – for which you can often name your price – and at the same time offer lessons over Zoom for larger class sizes, to students who can be based all over the world.