Why choose JCW Acoustic Flooring for soundproof flooring installation?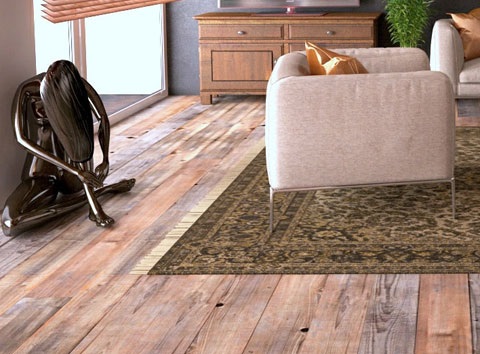 Looking to leave the sound of the bustling city at the door? Acoustic flooring is an excellent choice for controlling noise and minimising sound transfer. Great for both new-build and renovation projects – and, although it's a relatively straightforward task for any DIY enthusiast – to get the best results, it's often a job best left to expert fitters, like JCW Acoustic Flooring!
Who is JCW Acoustic Flooring?
JCW Acoustic Flooring is a specialist installer of acoustic flooring (floating floors) with more than 15 years' experience in the field, working with big names such as Travelodge, David Lloyd and Media City UK – to name just a few.
Using their finely honed skills and expertise, they have successfully installed acoustic floors across the country – within high-rise apartments, office blocks, hotels, gyms and schools. So, why not employ them for your project?
What do they do?
Each year, JCW Acoustic Flooring supply and fit more than 100,000m² of soundproof flooring. Offering only the best acoustic products, their range includes:
Acoustic battens

Acoustic cradles

Acoustic decking
Previously awarded House Builder Product of the Year, one of the most luxurious acoustic products on the market – and available at JCW Acoustic Flooring – is Cellecta Screedboard. Cellecta Screedboard can effectively enhance acoustic performance at the same time as reducing floor height and is compatible with a choice of final floor finishes, such as laminate, wood, vinyl, carpet or ceramic. 
If you're unsure which products you need, drop them an email at enquiries@jcwgroup.co.uk. The team will take into account your project requirements and recommend the most suitable solution.
Why employ JCW Acoustic Flooring to install a soundproof floor?
Whether you're short on time, or lack the know-how, hiring experienced acoustic flooring installers is a great idea. By leaving the job to the professionals, you will not only save yourself time and effort but will also benefit from the peace of mind that the job has been done correctly – and to the highest standard.
The JCW experts will arrange a full site survey, with an accurate measuring up service helping to keep waste and shortages to an absolute minimum. They'll tailor their services around your requirements and work tirelessly to make sure jobs are completed on time and to budget.
What's more, the technical team is always on hand to offer advice from planning, right through to aftercare – so whether you'd like to know more about floating floors or the different products available, relax, you're in capable hands.
Keen to know more about how acoustic flooring and JCW's installation services could help you to control noise levels? Complete the online enquiry form or call 01204 387 029. You can also request a free no-obligation quote today by emailing your specifications and measurements to enquiries@jcwgroup.co.uk.