Bonding With Your New Adopted Pet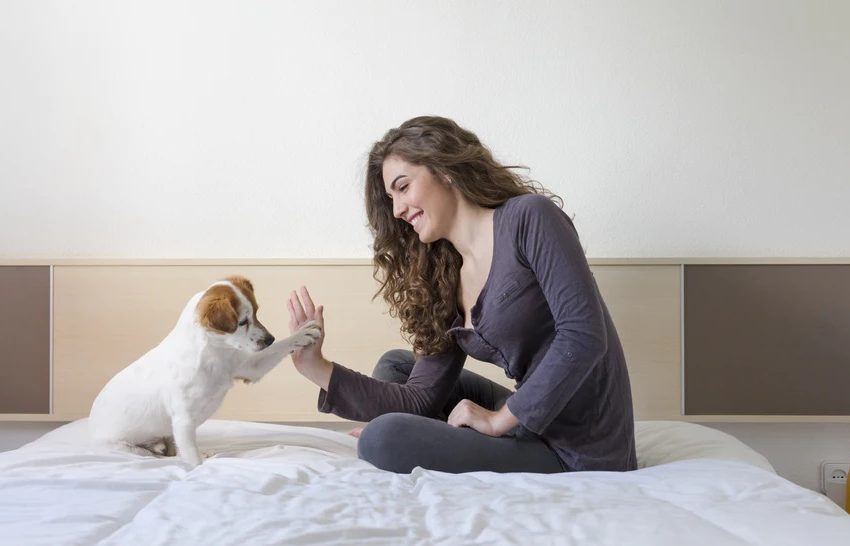 Getting a new pet by adopting from a rescue or shelter is a wonderful way of getting a new four-legged companion. While bonding with a new pet is vital to your relationship, adopted pets often have trouble bonding with their human companions. Dogs and cats adopted from shelters have obviously been neglected and probably abused. As such, some of them may be slow to warm up to their new owners. Making them feel safe and comfortable goes a long way in creating a bond between humans and their adopted pets.
Apart from making them comfortable, do you know of other ways that help you bond with your adopted pet easily? Read on to find out.
Allow Them Time to Relax
Being adopted by its new owners doesn't mean that the pet switches to a happy mood. No! On the contrary, there's often a moment of anxiety from the time a dog or cat leaves a shelter to the time it enters its new home. Getting into an unfamiliar environment can also be stressful for your new furry friend.
Here is what's best for the adopted pet and the owner: give your new pet some time to relax and don't rush the bonding process! On arriving home, get the leash off the pet, and let them have free reign. This way, they have the time to rest and explore their new home. After getting familiar with their surroundings, they'll soon warm up and probably find yourselves cuddled up.
Get Them Some Good Food
Appeasing your pet's appetite is another way of accelerating the bonding process. Once they realize you've got great treats to offer, they will certainly warm up to you. Feeding your dog on the best dog food in UK is an excellent way of keeping them healthy and satisfied.
Try hand feeding your new adopted pet – it's a pawful way of winning their trust. While you don't have to do this forever, giving them treats from your hand eventually has positive effects on matters bonding.
Introduce Them to Your Scent
Dogs are known for their dependence on smell for guidance and recognition. It is, therefore, essential for them to get used to your scent as early as possible. Easy ways of spreading your scent to them include letting them sleep in your room.
You can also use one of your t-shirts to cushion the dog bed or pet crate with the help of affordable pet care, or randomly place any of your cloth pieces around your pet's favourite items. This way, your scent sticks with them fur-ever!
Engage Them in Walks
Dogs relish walks, as they present the perfect time to explore outdoors. Such walks are also beneficial to shy dogs since they get to interact with new dogs and people. So, during quiet and calm days, schedule a walk with your adopted dog as part of the bonding process.
Touch and Play With Them Often
A touch means so much to a pet. However, it is important to read their mood upon touching to avoid upsetting them. For the furry canines, develop the habit of brushing their fur. Touching them and brushing their fur not only calms them but is also a sign that you enjoy their company.
Conclusion
Every pet owner delights in a strong bond with their pets. Developing such a bond with an adopted pet requires patience and may take time to build. Giving your pet some time to relax is a great way to introduce them to their new home. Onwards, giving them treats, feeding, touching, and taking walks with them, help significantly in developing a strong bond with an adopted pet.